As virtual worlds and our physical realities collide, a new paradigm emerges… and with it, a whole new set of challenges. We exist to

empower people

with simple solutions for their increasingly complex
digital security & online privacy

needs
We're building a safer world with peace of mind, and a sense of security for all
At PureSquare, we understand that security and privacy needs come in many different shapes & sizes. Our products, and our commitment to building relationships through service, help you find the tools you need to stay protected and private.
Our values
Success = (fail fast & learn)
Success is the result of insightful failings. We move fast, execute fast, learn fast and keep squaring to be 1% better every day.
When I can't, we can
DIY works well to take something from an idea to an expression. Teamwork helps manifest that into a reality.
Stay humble, do good
Always be humble, do good and look out for others. Respect, trust and kindness light the way.
Be human, design for humans
We design for humans, not robots. Empathy, warmth and clarity guide our decisions. User-focused, always.
Great questions lead to great answers
Curiosity guides the way in taking us forward in our mission and we aren't afraid of asking questions.
Customer obsession
We talk to our customers like we talk to our trusted friends, and we're focused on delivering for both with passion and determination.
Our mission
Create simple solutions for complex digital security & online privacy needs
Jargon-free protection that turns complex scenarios into simpler choices is what drives us to deliver reliably for our Yousers.
Consumers
Putting
the power

back in your hands

Trust, transparency and empowerment guide us as we help others protect themselves online. We win by placing the power of protection and privacy back with the people… as an accessible and convenient choice, for all.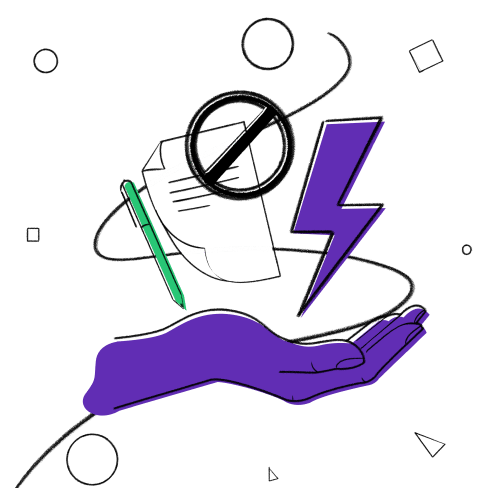 Prosumers
Covering
all the bases

for
a work-life world

Our 6500+ servers in over 71 countries offer super fast connections to power you through work and home life, or both at once. Offering the highest-grade AES 256-bit encryption to 3 million+ customers and counting, we're a highly trusted service around the world.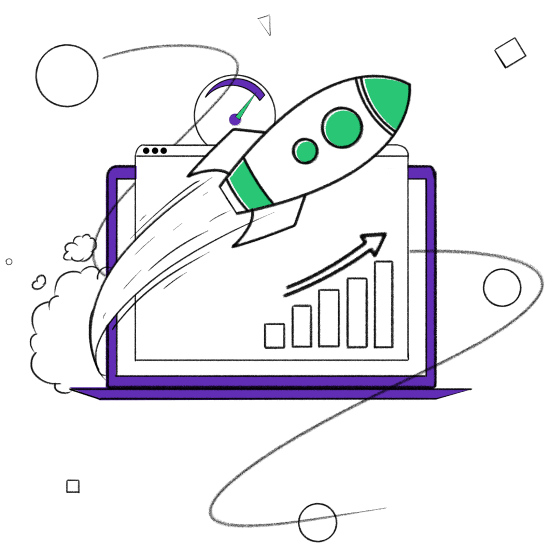 our story
This is the story of our evolution
2007
Our journey began when three young graduates came together with the dream of reclaiming the internet for all.
2008
Being the only bootstrapped VPN brand in this business, we had to start from scratch. Among many small feats in our first few years, our biggest was going global.
PureVPN expands from two to 16 global servers
2009 – 2010
While our server footprint expanded all over the world, we also released apps and add-ons.
Universal apps for Windows and Mac released
Dedicated IP launched as add-on
2011 – 2012
Focusing on offering better user experience, we released apps for Android and iOS so that users can stay connected from anywhere and on any device.
Android and iOS apps released
24/7 customer service support launched
2013 -2014
PureVPN's user-base rose to more than 200,000. With this advancement and with the ever-evolving nature of technology, our apps needed advanced tweaking and some new features. The result was the introduction of new add-ons and features.
PureVPN crosses 200,000 users
PureVPN grows to 100-member team
OpenVPN protocol launched
NAT firewall introduced 
Internet Kill Switch added to list of features
Crypto accepted as payable currency
2015 – 2016
PureVPN reached over one million VPN users in less than 10 years. Despite the growing numbers, we were listening intently to our users and added some in-demand features.
Over one million users choose PureVPN
Ad Blocker, Secure DNS, and Malware Protection introduced
2017 – 2018
The years PureVPN truly rose to distinction by launching our popular Chrome and Firefox proxy extensions. As our team grew, we became among the first few in the industry to comply with GDPR policies and introduce crypto as a payment method.
Chrome and Firefox proxy extensions launched 
Becomes first premium VPN service to comply with GDPR policies 
PureVPN's team expands to 200 members
Crypto accepted as payable currency
2019 – 2020
Adding dedicated product teams to our roster, we ensured that users could connect to our VPN network in less than five seconds.
You can now connect to PureVPN in 5 seconds
IP bug bounty program launched
2020 – 2021
To keep up with the high standards we set for ourselves over the years, we continued our series of wins. This included joining hands with i2Coalition to support the VPN Trust Initiative. More significantly, we moved our headquarters to a region with strong data protection legislation.
PureVPN relocates HQ to the British Virgin Islands
PureVPN becomes the only VPN service with no-log certification
PureVPN joins hands with the i2Coalition to support the VPN Trust Initiative
Servers upgraded to 20Gbps
2022
This year was monumental for us. We became the first commercial VPN with quantum-resistant capabilities. This year also saw the induction of our WireGuard protocol, and several popular apps. As our team continues to grow, we are redefining and expanding our vision with a rebrand effort that saw the introduction of new add-ons. 
PureVPN undergoes major rebrand
Password manager PureKeep, online privacy tool PurePrivacy and cloud encryption application PureEncrypt is launched
Quantum-Resistant Encryption Keys launched in collaboration with Quantinuum
Amazon Fire Stick apps, Android TV apps, Huawei app launched
WireGuard protocol launched
PureVPN grows to 300-strong team
2023
Kicking off the new year with the introduction of PureSquare, the brainchild of passionate cybersecurity minds working towards creating holistic security and privacy solutions.